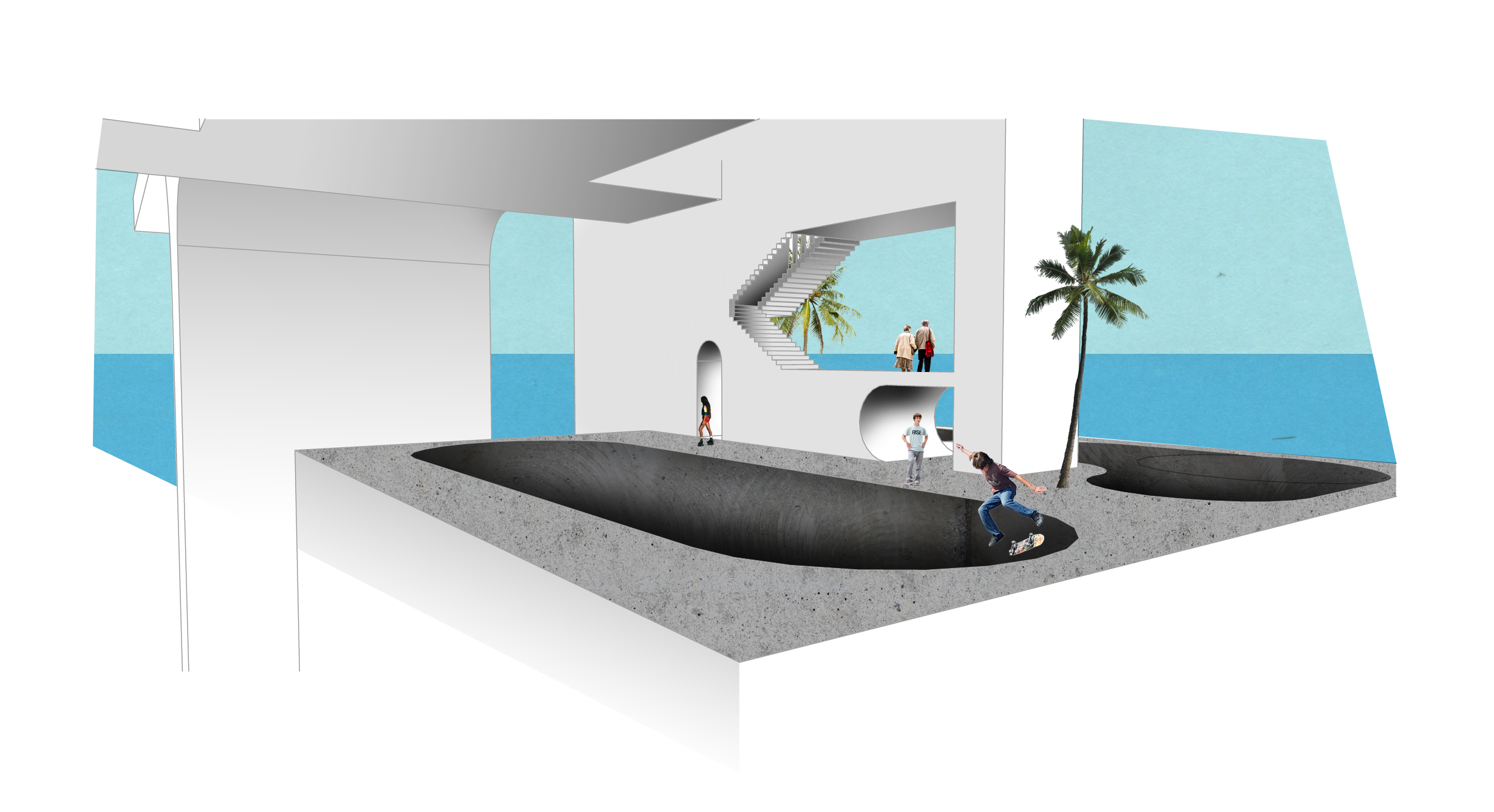 Bubblegum Aesthetics.
🍭
Can all individuals achieve exaggeration ? Extravaganza emerges from the sea, liberating us from monochromatic visions.

After five years in architecture, spontaneity and excess was difficult to imagine. Architecture as a piece of Art was translated into the Dreamtower, the Design centre, the adult (or not) playground of Thessaloniki.

The Barbie marina, the suspended tennis court, the skatepark, the cinema, the rainbow panorama, the pole dancing dome and the talk-of-the-town tropical terasse, are a few of the experiences included.
Extravaganza Dreamtower

architecture in excess

2015