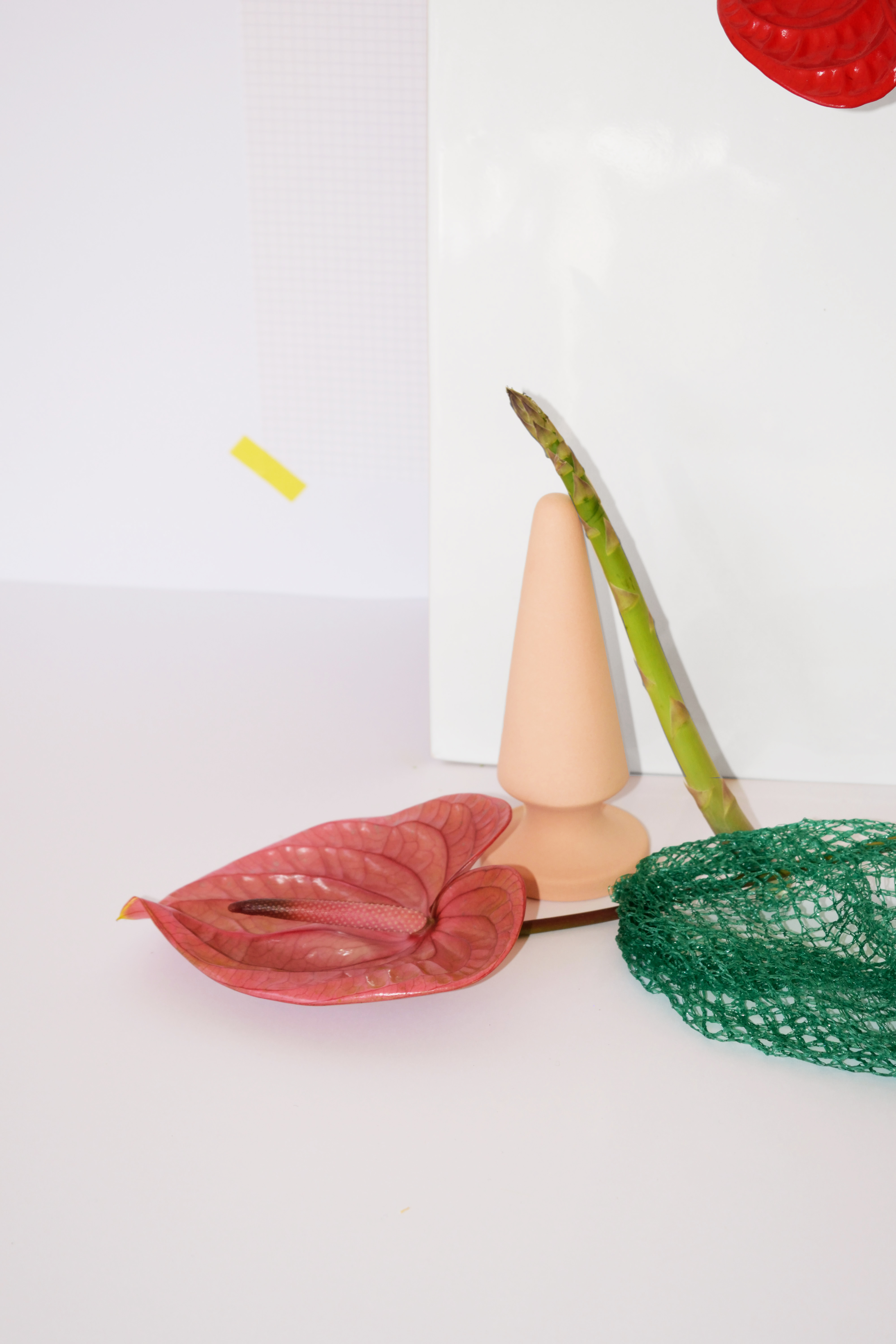 Glorious !
🌸️
This projects is an attempt to translate an industrial product unit as a prominent element for scenographic purposes.

I interpreted the generic rectangular white ceramic tile into a canvas, a graphic element. The vertical surface hosts an anthurium (a blossom with strong presence).

The design and the triangular form, permit the composition of four tiles aiming to create a monumental centre piece.
Canvas Tile

ceramic prototype
h. 50cm

2019